Limited Edition - Koven 'Butterfly Effect' Screen Printed Foil Art Print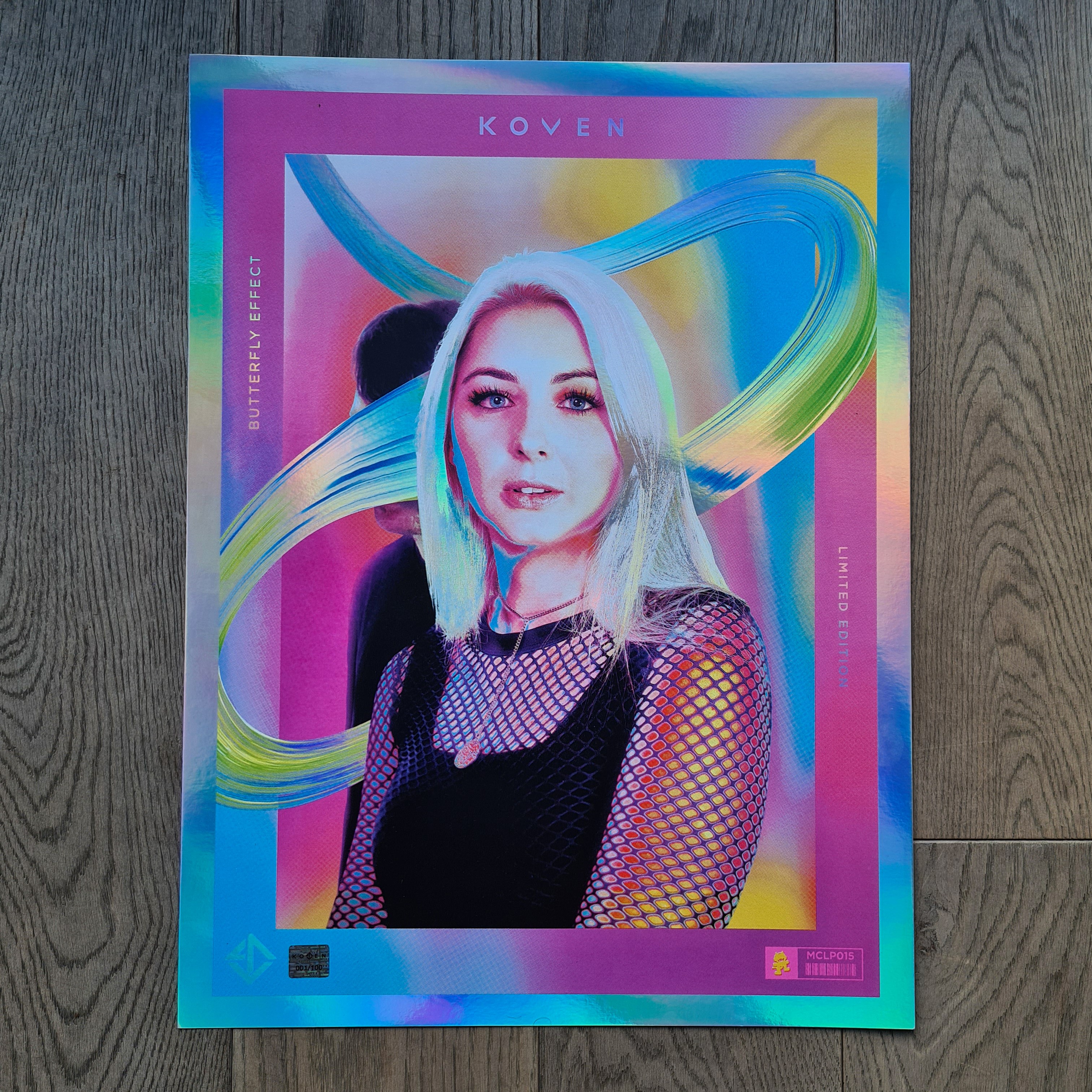 LIMITED EDITION - KOVEN 'BUTTERFLY EFFECT' SCREEN PRINTED FOIL ART PRINT
Sorry, This product has sold out.
---
To celebrate the launch of our debut album 'Butterfly Effect' we have produced 100 Limited Edition foil art prints.
These unique art prints have been printed screen printed using 6 of the highest quality florescent inks on special rainbow holographic foil stock (18"X24").
All items have been numbered 1 of 100.
---